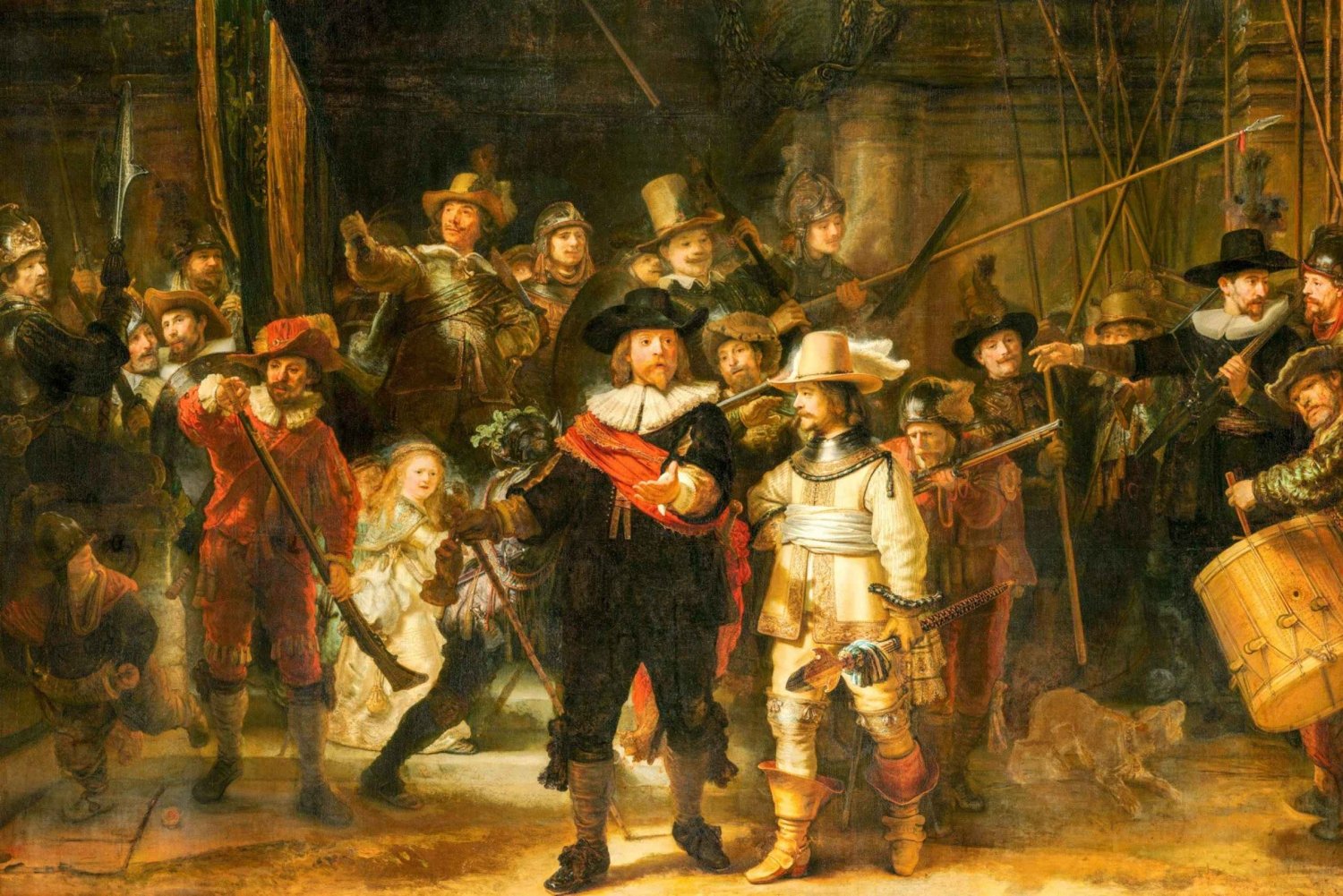 Event Details
Highlights
Cruise through breathtaking UNESCO World Heritage-listed canals
Choose the option with the snack box for delicious treats and a drink
Capture pictures on your cruise with Instagrammable photo opportunities
Learn about Dutch history with general admission the Rijksmuseum collections
See art from famed artists like Vermeer, Rembrandt, Frans Hals, and Jan Steen
Description
Take in Amsterdam on a 75-minute canal cruise that offers stunning views of the 17th-century buildings lining the city canals. Uncover 21st-century city that Amsterdam has become as you pass by new architecture and bridges. Visit the Rijksmuseum for 800 years of Dutch art and history. Hop onboard a comfortable boat while listening to your personal audio system. This offers audio commentary in a choice of 19 languages (free earphones are supplied). Pick the option with the snack box to enjoy chips, popcorn, stroopwafels, salted peanuts and a drink of your choice (soft drink, beer or wine) as you glide through the city. Use your ticket to Rijksmuseum's internationally revered collections which features some of the nation's most famous works, including historic art by Vermeer, Frans Hals, and perhaps most notably Rembrandt's 'The Night Watch 'w hich takes pride of place in a beautifully lit hall. Enjoy 800 years of Dutch art and history through 8,000 objects in 80 galleries and see world-famous masterpieces by Dutch masters like Vermeer, Rembrandt, Frans Hals and Jan Steen in the Gallery of Honor. Admire the Rijksmuseum's expansive, evocative collection that also includes Delftware, sculptures, archaeological artifacts, clothing, Asian art, prints, items from Dutch maritime history, and many other culturally significant items.
Includes
75 minute city canal cruise Audio commentary in 19 languages during the cruise Free "Kids Cruise" audio story and booklet with every kids' ticket Complimentary earphones (please consider using your own earphones for environmental concerns) General admission to the Rijksmuseum Snack box with drink (if option is selected)
Important Information
The Rijksmuseum ticket is for a specific timeslot you choose while making your reservation. You can only enter the museum at this specific time and changing your slot time is not possible · The ticket for the canal cruise is an open ticket. This means that no timeslot is allocated and you can board the next available boat at one of the two docks at either Hard Rock Cafe or Heineken Experience.
Confirmation will be received at the time of booking
This is a non-refundable booking
The timeslot you book is the timeslot for Rijksmuseum. You can use your voucher for the City Canal Cruise daily between 10:00 AM and 6:00 PM
Last City Canal Cruise from Heineken Experience departs at 5:15 PM
Last City Canal Cruise from Hard Rock Cafe departs at 6:00 PM
Easy cancellation
This activity is non-refundable
Save up to 17.4%

Reserve Your Experience

From €43.00

€35.52

Buy Tickets!