Kicking Off the New Year in Amsterdam
Seasonal Celebrations
Scream 'Gelukkig Nieuwjaar' (Happy New Year) at the top of your lungs!
New Year beckons and brings along with it the regalia of fun that has by now become a customary spectacle in Amsterdam. It's one of the main highlights of the Amsterdam events calendar. Every 31st December, the city witnesses the usual shenanigans of fireworks and festivities, coupled with electric dance beats and drunken revelry on the streets by tourists and locals alike. The only aspect that changes is the size of attendance, which seems to keep swelling with every passing year. Apart from that, the ethos is by and large predictable. Kaleidoscopes of neon lights complemented by loud, unexpected flashes and bangs from various directions. Denizens walking about, huddled in their winter jackets, occasionally stopping at one of the multitudes of restaurants to sample their gastronomic offerings. The convergence at Dam Square, the main celebration venue, to scream 'Gelukkig Nieuwjaar' (Happy New Year) at the top of your lungs. Firework displays. Concerts. Parties. I think we've provided enough of a teaser.
Although the party culture in Amsterdam needs no introduction, the mood during New Years Eve is palpable in its electricity, even by the city standards. You have restaurants offering special New Year Menus, themed parties, events and festivals by the truckloads, superb cruises, musical fiestas and pub shindigs that would give the Irish a run for their money. So here's what's on the menu for New Year's Eve, 31st December, 2012. Bear in mind that you can't have all of the following on your itinerary, due to clash of timings. You could give it a shot though!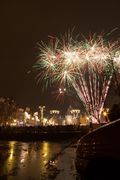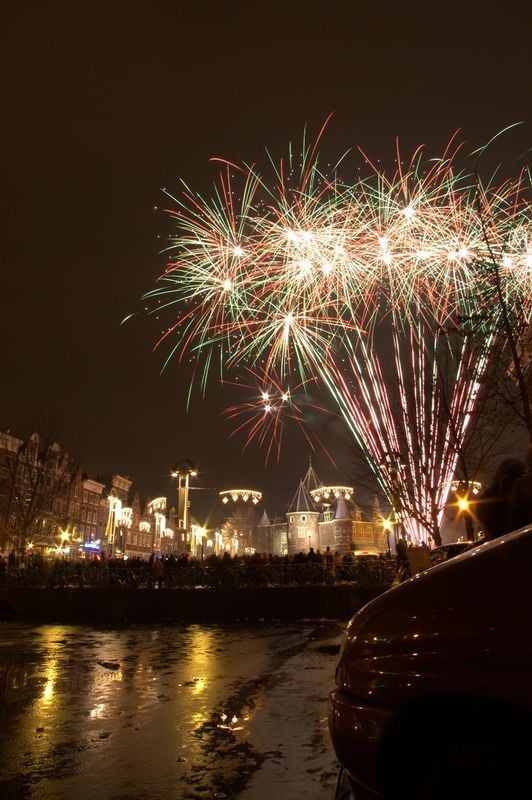 Party in Public
Museumplein is where you have the spectacular fireworks display, along with scores of DJs and Dutch bands to hit the spot. Each year, thousands of people throng the monumental square and dance their way to the midnight hour, and beyond. Great place to let your hair down. The event is free-for-all, so it will rest easy on the pocket, and the 40,000-odd crowd of ensures that temperatures remain pleasantly warm. It kicks off at 2100 hours, so make sure you're there, if only for the brilliant fireworks.
Couples could head over to the Magere Brug (Skinny bridge), which is bedecked with romantic streetlights and has a fabulous view overlooking the canals. The Magere Brug also has a great view of the official fireworks display, making for quite a starry-eyed setting.
If you want to welcome New Year's with a bang, Dam Square is another place to visit. You'll find beer tents strewn across the area, with rowdy tourists enthusiastically greeting each other, settling down for a couple of dozen pints and invoking the New Year in a variety of tongues. Not a place to be if you like a bit of quiet time.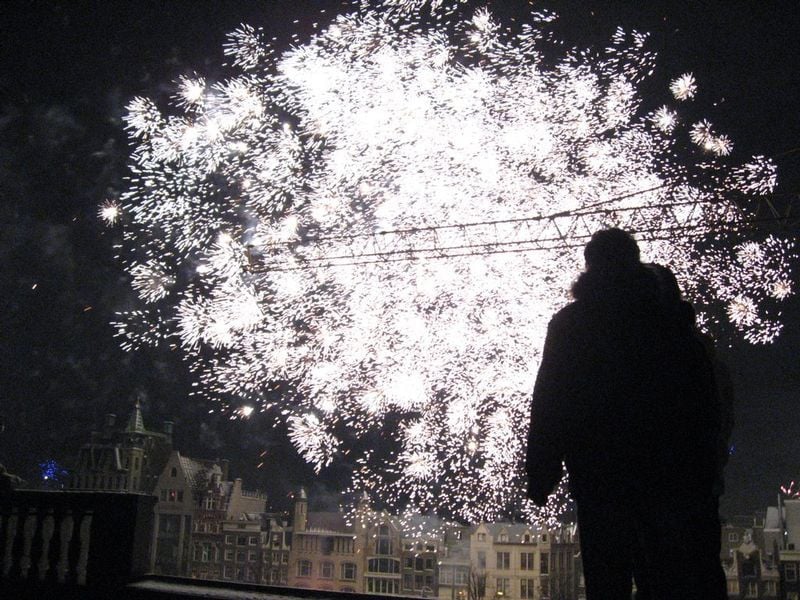 Party in Private
Those were the public, free-for-all events in Amsterdam. Let's move on to some of the more private spots that have their own special New Year's treat in the offing.
Hit the Paradiso Concert Hall for a route back into the vintage 60s. Paradiso's Going to a GoGo party takes you back into the yesteryears with groovy tunes, cult classic movies, live bands, bubbly, not to mention some dynamic go-go girls! The old-school event starts at 10pm and goes on till after midnight. One can never have enough of the 60s, it seems…
It's not only the regular jaunts that are anteing up. Club Church, a popular gay nightclub, is organising the Zonderbroek party, a men-only extravaganza with quite a kinky dress code. This is followed by a space-cowboy themed bash on the 31st, where latex and leather will be ruling the roost. Of course there will be a number of DJs, belting out their own specialties to raise mercury levels even more.
The mainstay of Amsterdam's nightlife, Escape Club, cannot be expected to stay behind in the festivities. New Year's Eve will see some of the most popular DJs around gracing the club with their hip-shaking beats. All three areas of the club will be open so there's plenty of space to get your freak on. Try getting there a bit early if you wish to have a go at their 4-course dinner at the Escape Caffe.
If you're in the mood to celebrate New Year's Eve with an exotic night-time cruise around the city, with drinks, dinner and champagne galore, jump aboard the good ship Supperclub Cruise and raise anchor! Last minute bookings are a slim possibility so best book a seat beforehand. Forth 'aft! 
Added to an increasingly long list of dance venues is the Melkweg, which belts out the Border Community NYE, an electro-heavy party that will have a DJ arsenal starting from 10 pm till the wee hours of the morning. Plenty of time to dance till you drop, surely.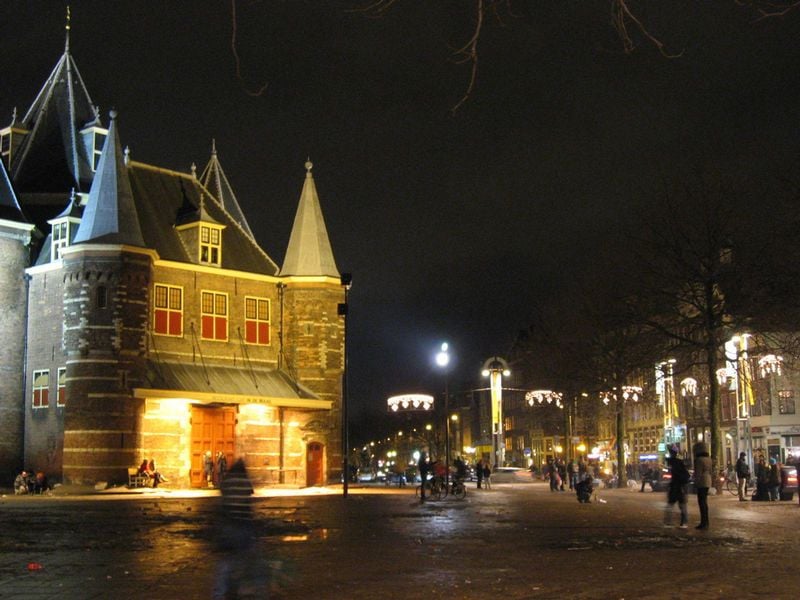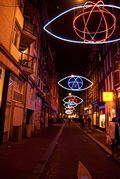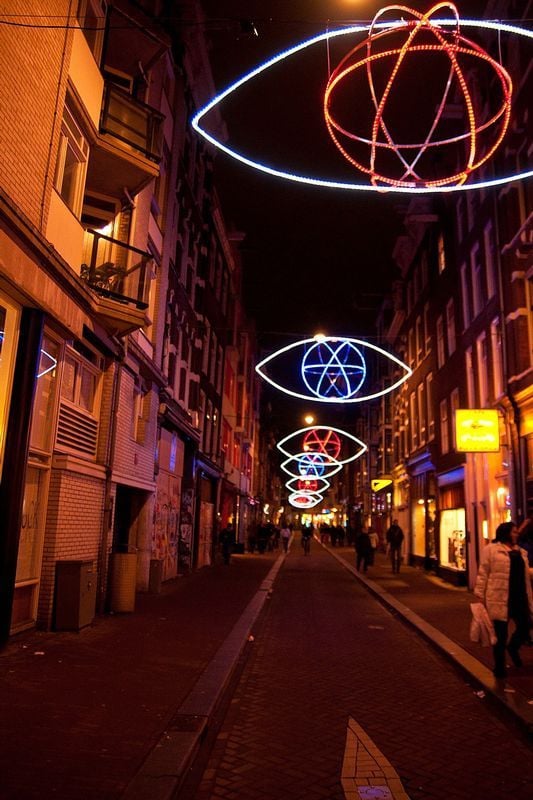 These are only some of the spots where you could spend your New Year's Eve. There are plenty more, but there's only so many places you can head to in one night.
Here's hoping you have lovely holidays and a smashing New Year's Eve. In the way the Dutch say it, Proost!