Music and Concerts in Amsterdam
Arts & Culture
From summer to autumn, Amsterdam plays host to a range of music and dance festivals.
Our Top Experiences and Tours in Amsterdam:
If youʻre booking your trip to Amsterdam last minute, we have you covered. Below are some of the top tours and experiences!

Amsterdam is a music-lover's delight, and residents and tourists alike flock to famous venues where music from all eras, genres and styles awaits them. Looking to party till sunrise, sample a completely new rhythm, or bond with a Dutch stranger without knowing a word of Dutch? Music is the answer! Let's check out some of the top music venues, festivals and clubs.

 

Performance Venues 

 

Conductors and orchestras all over the world aspire to perform and make recordings at Amsterdam's famous concert hall:

The Concertgebouw

. The beautiful white building in the Museum district has a packed schedule and many shows are booked months in advance. For a once-in-a-lifetime experience, catch a performance here on your visit. If you're in the area around noon on a Wednesday, you could step in for a free lunchtime concert as well.

 

From a church to a hippie hangout to one of Amsterdam's favorite live music venues,

the Paradiso

has come a long way. With its larger hall accommodating up to 1500 people, the Paradiso on the Weteringschans is the favorite venue for both local musicians and touring musicians. Having hosted musicians from Al Green to Lady Gaga, the large hall's calendar is always packed with concerts and festivals. The cozier small hall with a capacity of 250 is home to intimate and often eccentric concerts that you'll remember for a long time to come!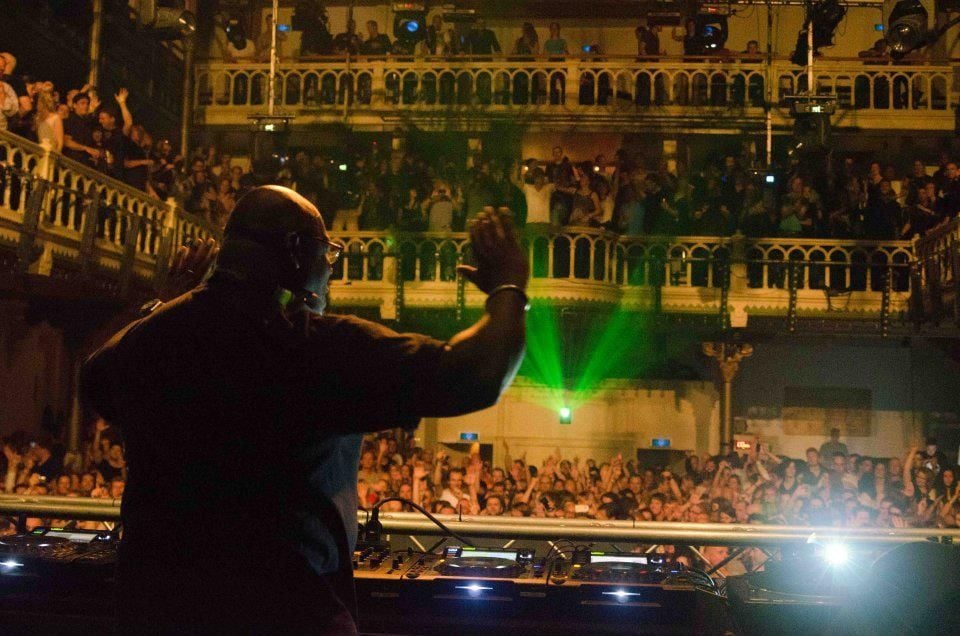 Muziekgebouw aan 't IJ
, the modern music hall of Amsterdam, is a sight to behold, a lovely place to spend time in, and lest we forget, a great music venue too! On the banks of the IJ, this large hall has an eclectic agenda with opera, international music, vocals and concerts by contemporary classical ensembles. 
Jazz finds a home by the waters of the IJ in Amsterdam, at the spectacular
Bimhuis
. With near-perfect acoustics and a cozy and intimate setting, it is the favorite venue of renowned jazz players. A range of performances is scheduled all year round, and world famous names rub shoulders with local jazz legends on the calendar. A must-visit for all jazz lovers.
Home to black-walled concert halls, the Milky Way, or the
Melkweg
was the center of European Hippy-dom in its heyday, and still retains that old world charm. Home to Rock, hip hop and reggae musicians, the Melkweg also houses a cinema hall, a café, and a photo gallery. Do drop into this arts centre on your Amsterdam visit and get an all-round dose of music and culture.
A little away from the city center, the
Heineken Music Hall
and
Ziggo Dome
in the ArenA neighborhood provide music venues for large concerts. The Heinken Music Hall can hold up to 5000 people and has weekly pop concerts. The Ziggo Dome is Amsterdam's largest music venue, where Madonna, Lady Gaga, Pearl Jam and the biggest crowd-pullers regularly host the Amsterdam legs of their world tours. With a capacity of 17,000, Ziggo Dome is abuzz with activity all year round. 
Opera aficionados are in for a treat at the
Amsterdam Music Theatre
on Waterlooplein, which is home to the Netherlands Opera and has opera, ballet and other musical performances year round, with packed houses in the cozy main hall.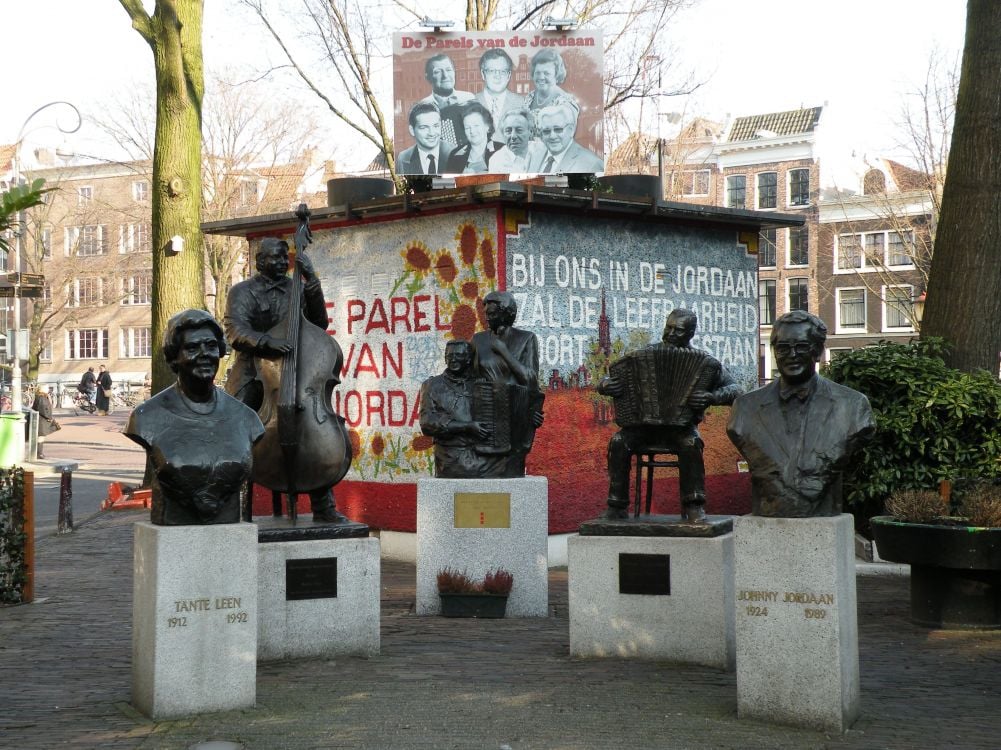 Music in the Churches
Many of the churches in Amsterdam host exhibitions and musical performances all year round. With acoustics that modern buildings can only aspire to, the Oude Kerk (Old Church) hosts regular organ concerts. The
WesterKerk
and
St Nicholas Church
are also host to music concerts and choral services. 
Music and Dance Festivals
From summer to autumn, Amsterdam plays host to a range of music and dance festivals. International DJs, a variety of musical styles, themed costumes and thousands of visitors from across the world make these festivals a must-attend for all tourists visiting in these months. Wear white to the indoors event
Sensation
, and make sure you go for Netherlands' oldest outdoors festival
Dance Valley
. Groove to techno music at
Awakenings
and go crazy in the Dutch summer with over 50 DJs at the
Loveland
festival. Free festivals like Sloterpas, Amsterdam Roots Festival, Leidseplein Live, and the Uitmarkt abound, and you're sure to be in the right place at the right time on any summer weekend in Amsterdam.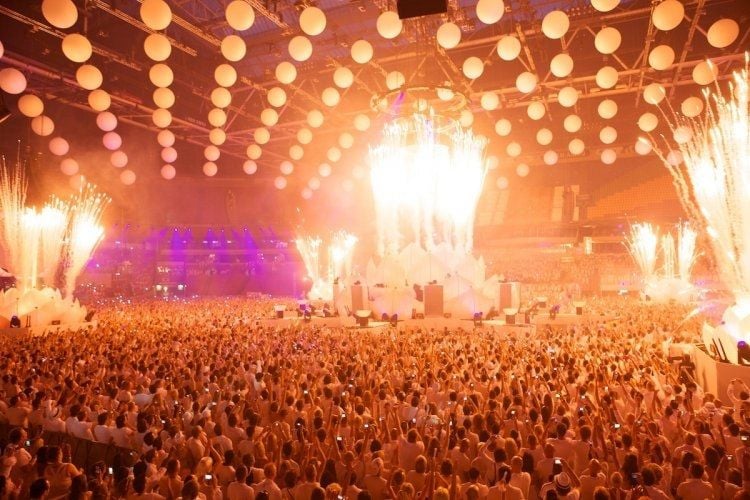 Bars, Clubs and Hangouts
For the most authentic Irish pub outside Ireland then be sure to head to
Mulligans Irish Music Bar
on the Amstel river close to Rembrandtplein. For a student bar experience where students literally run the show, head to the
Skek
for a drink, a tasty bite, and a musical performance. If you're looking for a place to smoke and listen to music indoors, you'll know how rare it is to find a venue: but we have one for you right here in Amsterdam: the
Maloe Melo
…Dress in black and enjoy the blues, without having to put out that cigarette. Amsterdam music fans swear by the
Bitterzoet
, a venue with a range of performances and a loyal crowd that often shows up for the place and stays for whatever music is playing that evening. A favorite among underground bands, Bitterzoet hosts Afro-Cuban Jazz one night and a poetry reading the next. 
Street Music
Apart from the infinite takes on the Godfather theme and other famous tunes playing along the canals, marketplaces and squares of Amsterdam, there is a vibrant street music scene that comes alive during the canal festival and public holidays, where entire orchestras can be spotted moving around town on boats! On Queen's Day, during the Gay Pride, and on many weekends, Museumplein, Leidseplein and other squares turn into free concert venues, making sure the party comes to you wherever you are in the city!