Artful Amsterdam - The Painters of the Golden Age
Arts & Culture
Between 1600 and 1700, no less than 5 million paintings were made.
The story of Dutch romance with art is one of effervescence, celebration. A bright spark in an age dominated by colonial European politics. A time which has come to be known as the Dutch Golden Age. 
Why do I talk about Dutch art in a travel website, you ask? Well, because the Netherlands—and it's crown city of Amsterdam – defined and reveled in art in a way that few other countries had till then, or since. You'll be hard put to find a local who doesn't know the names of Rembrandt van Rijn, Vincent van Gogh and Johannes Vermeer. Other Dutch masters such as Jan Steen, Pieter De Hooch, Frans Hals and Pieter Claesz attained exceptional skill and fame – perhaps posthumously – in their respective genres. 
In this article, I will attempt – in brief – to explain the history of Dutch art during the
Golden Age
specifically, and how conditions came about for its emergence. I will also walk you through some of the greatest artists who lived and painted during this time. Hopefully, you will find someone whose work you may be interested in knowing more about. For this reason, I have also included some of the museums where you can find each artist's works, which is mostly in the
Rijksmuseum
.
Let's crack on then.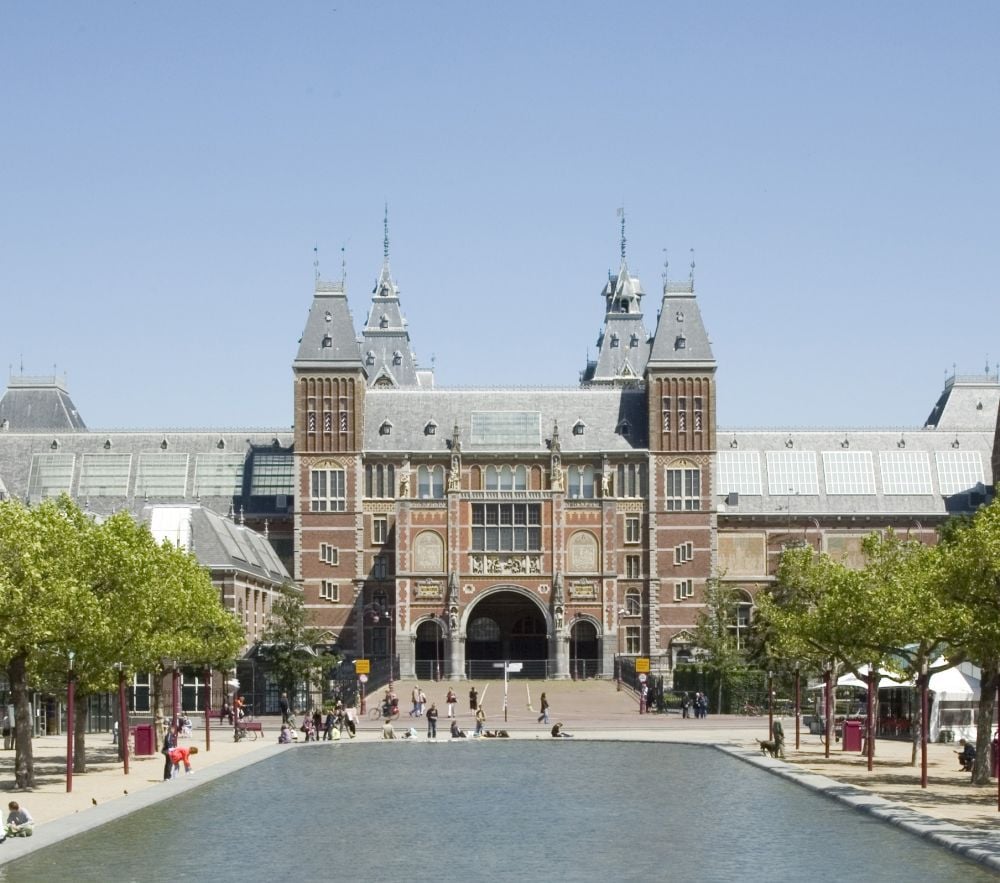 A Country Fighting for Freedom…Gaining a New Identity
The day was June 5, 1568. Two men were brought to stand before a mute crowd of spectators somewhere in Brussels, and beheaded. These men were the Counts of Egmont and Hoorn and they would become the first martyrs in the Dutch War for Independence from their oppressors, the Spanish. 
Eighty years later, on the same day, the Dutch celebrated their victory with fireworks and bonfires all across the country. It was the dawn of a new era. It was the birth of a country determined to fend for itself, to expand, learn and create a new identity for itself. Netherlands emerged as a capitalistic country, with a strong middle-class. A quest for advancement in science and the arts had begun. Though the Dutch War for Independence ended in a bloody victory in 1648, the Dutch Golden Age had begun by start of the 17th century.
The Dutch Golden Age – From the Artist's Perspective
The Dutch Golden Age saw advancements in many fields – military, science, education, energy, finance, trade…and the arts. These were the times when painters like Frans Hals and Hendrick Avercamp took to their easels. This led to the birth of the Dutch school of art, which focused on a distinct form of realism – thereby creating a separate branch for itself. 
The popular genres in Dutch art were history paintings, portraits, genre paintings (those depicting everyday art), landscapes and still life. Such was the taste for Dutch art that between 1600 and 1700, no less than 5 million paintings were made. 
But in such a burgeoning movement, a handful of painters rose above the rest. We'll discuss their works and where you need to go to find these masterpieces. 
Note: Keeping in mind that this is, after all, a travel article, I will speak about these painters with respect to the notable paintings by them which are housed in different art museums in Amsterdam.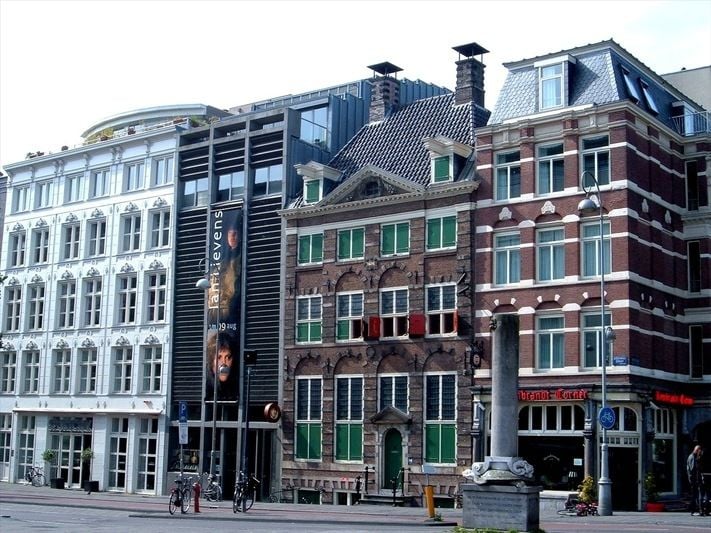 Rembrandt van Rijn (1606-1669)
Rembrandt never immersed himself in any one genre. He let himself loose on all forms, and his paintings depict that liberality of spirit in his light brushstrokes and virtuoso techniques which many painters, including contemporaries admired and imitated. However, he was best known for his work in portraits.
One of his masterpieces, The  Night Watch (1642) is prominently displayed in the Rijksmuseum, being one of the most famous paintings in the world.  Many of his works can also be found in the
Rembrandthuis
, a museum dedicated to this artist extraordinaire. Some of his works can even be found in
Hermitage
Amsterdam.
More than anything else, his empathy for the human condition has been widely admired, and features in most of his works.
Johannes Vermeer (1632-1675)
Vermeer was another one of the Dutch Old Masters who excelled in portraying middle-class life in his paintings. Vermeer never managed to gain the fame and popularity achieved by his contemporary
Rembrandt. He was perpetually in debt and barely managed to make ends meet in his lifetime. Known as a slow painter, he produced relatively few works of art. But most of these artworks have become eternal relics. Who can forget his piece de resistance, Girl with the Pearl Earring, which rivals Da Vinci's Mona Lisa in fame? 
He is known for his work with bright colours, using rare pigments and his masterful treatment of light in his subjects. The Rijksmuseum houses one of his most famous works, The Milkmaid (1658-1660) besides others. 
After attaining minor fame during his lifetimes, Vermeer faded to obscurity after death and remained out of the major critiques on Dutch art till the 19th century, when he was rediscovered as an artist of great genius.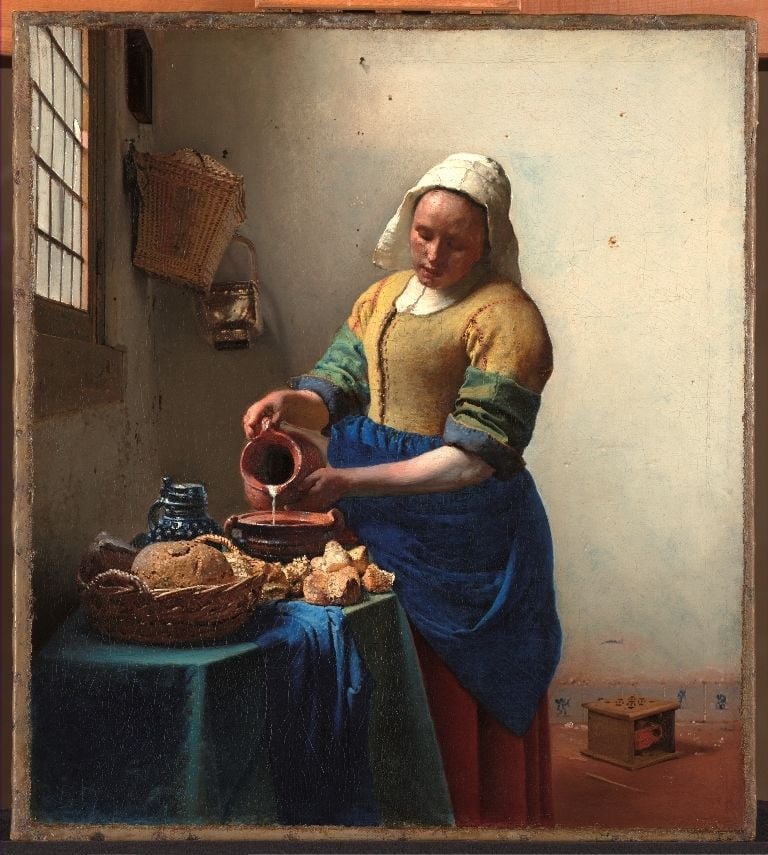 Frans Hals (1582-1666)
Frans Hals was a favourite of wealthy Dutch and Spanish citizens. His skill in portraits earned him wealthy commissions to paint his patrons. He also painted large group photos, as evidenced by one of his most popular works The Banquet of the Officers of St. Adrian Militia Company (1627). 
The Rijksmuseum houses one of his better-known works, Portrait of a Young Couple (1622).
The Frans Hasl Museum is located in Haarlem, a beautiful Dutch city that is just a short train journey from Amsterdam.
Jan Steen (1626-1679)
Jan Steen, like Vermeer, was eager to depict everyday life of everyday people in his works. Where he differed from Vermeer was in the light brushes and a sense of humour that he infused in his subjects and situations. His works depicted a sense of chaotic restlessness, so much so that a messy, scattered scene is commonly referred to as a 'Jan Steen household' by the locals. 
Jan Steen was especially renowned for his tavern scenes, in which his artistic skill was unparalleled. Perhaps his best known work in Amsterdam is his self-portrait, housed in the Rijksmuseum. 
If you are new to art and are wondering why Van Gogh is not in this list. Van Gogh was born a little after the Golden Age (153 years later, to be precise), we'll pass on him. But not without giving you a little tip. His works can be found in the
Van Gogh Museum
next to the famous Rijksmuseum in Amsterdam, which also has one of his most famous works, Self-Portrait with Felt Hat (1888). 
The beauty of Dutch art during the Golden Age was that it was ahead of its time, in that it immersed into realism with a focus on human measure. The idea of celebrating everyday life in a painting was one of the greatest triumphs of Dutch art. So pack your bags and plan your itinerary to hit all the museums that have paid tribute to these masters of the Golden Age.