Meet a Local Amsterdam Expert - Ashley Howe
Inspiration
I love Amsterdam more now than I did when I first got here.
Our Top Experiences and Tours in Amsterdam:
If youʻre booking your trip to Amsterdam last minute, we have you covered. Below are some of the top tours and experiences!

Amsterdam is, in my opinion, one of the best cities to live in. Not only is it beautiful, it is also vibrant with plenty going on. It has a rich history, and it is the most diverse city in Europe, perhaps in the world, with over 170 different nationalities packed in. That, and the fact that it's totally acceptable to eat pancakes at any time of the day, is why I think Amsterdam is awesome.

 

After more than two years living here, it still hasn't grown old. If anything, I love Amsterdam more now than I did when I first got here. I still view it as a smaller, friendlier version of London – people will stop and help you if you're lost, they speak impeccable English, it doesn't cost an arm and a leg to use public transport, and there is still lots to see and do, no matter what you're interested in.

 

Of course, London still has a special place in my heart – after living there for 3 years, I get all sentimental when I visit, but I just feel happier and more at home in Amsterdam.

 

One of my favourite things, besides brunch, is going out to explore Amsterdam, so I have rounded up my favourite spots for you to try out. I would also recommend that you drink fresh mint tea with honey at every opportunity, eat apple pie from Winkel 43, and check out the Rijksmuseum while you're here.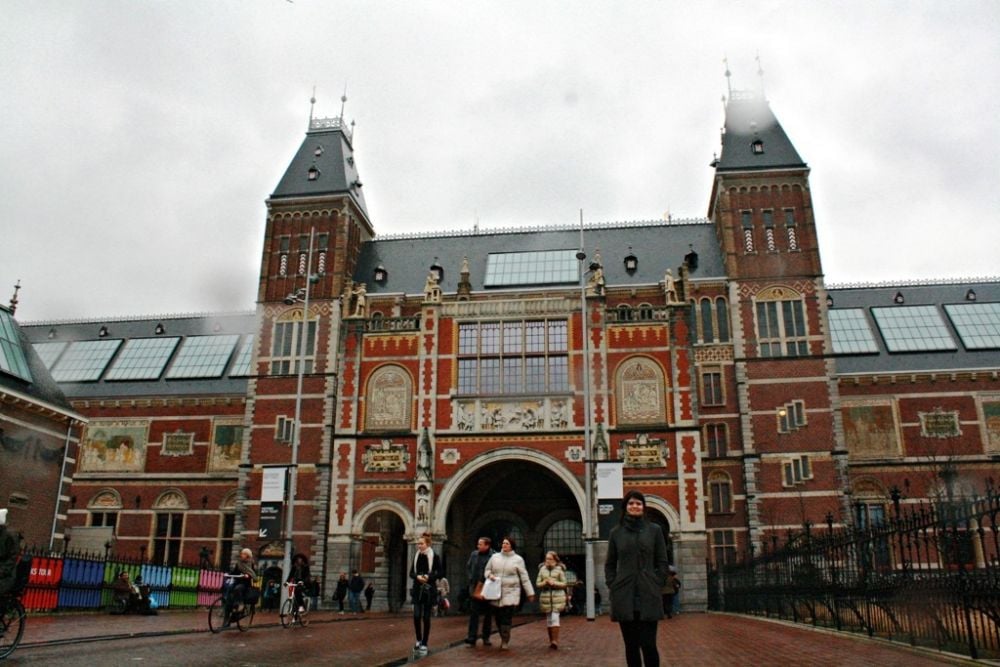 Where to Eat
Little Collins: I absolutely love this place. It's an Aussie-owned brunch and dinner restaurant and they serve the most delicious brioche with lemon curd and caramelised apples. If you don't have a sweet tooth like me, there are plenty of other delicious things on the menu – eggs hollandaise, pork belly, or kedgeree to name a few.
Bar Moustache:This cosy little bar restaurant serves really delicious food, both at lunchtime and dinner. The Portobello and halloumi focaccia with home-made ketchup is my favourite. It has a great atmosphere, and is a good option if you're looking for somewhere that's reasonably priced on the Urechtsestraat.
Pllek: For a more unusual setting, check out Pllek. It's a restaurant in a shipping container at the NDSM werf in the north of Amsterdam. My favourite spot is upstairs – it's quieter and a bit more intimate, and the food there is really good. They only use organic meat and sustainable fish too. Think delicious open sandwiches, soups and seasonal menus.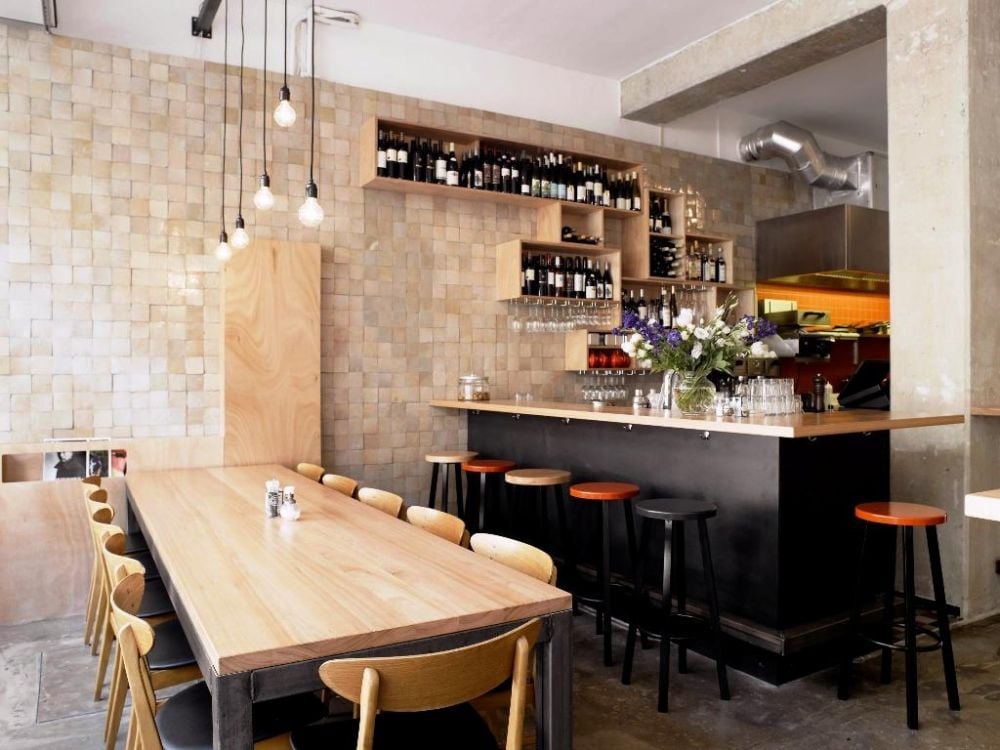 Where to drink:
Tales and spirits: With cheesy tunes, and dancing bartenders thrown into the mix, you'll find yourself singing and bopping in your seat until closing time. Their cocktails are also delicious. Try one of their 'All things nice' cocktails, you won't regret it.
Café Stevens: This bar is one of my favourites. With posters on the walls, and a relaxed cosy feel, you can't go far wrong. It's always busy, and sometimes getting a seat is a challenge, but it's definitely worth it.
Baut: There is always something going on. Whether you fancy partying the night away, or having a quick drink before heading to dinner or a bar, this spot is perfect. Check out their website for a look at what's happening when you're in town.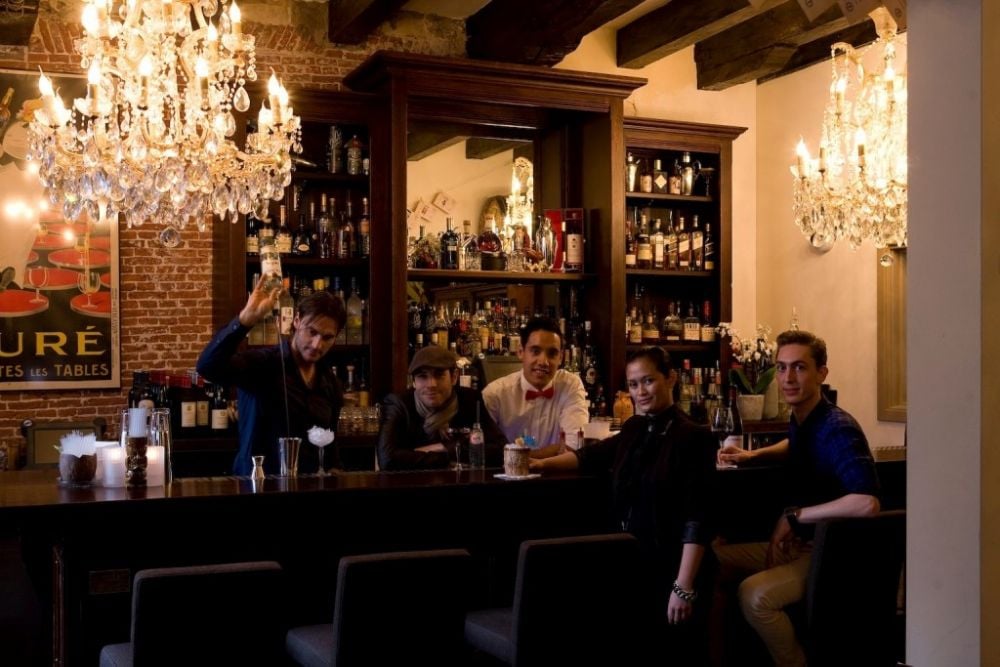 My favourite things to do in Amsterdam:
Go to the Sunday Market and get a cranberry and vanilla pie from the Pieman, get brunch, explore North, go to the Begijnhof (and check out the Hofje van Brienen too), go to the library and check out the view from the top floor, check out FOAM, get a cocktail from Tales and Spirits, and visit the De Negen Straatjes for the best independent shops in Amsterdam.
What are your favourite things to do in Amsterdam? Did I miss any? I would love to hear about them.
Bio: Ashley Howe moved to Amsterdam just over two years ago and hasn't looked back since. You can find her blogging at www.amsterdamblog.co.uk. Check out her twitter for more Amsterdam related tweets.